---
WSJT-X with MacLoggerDX, SunSDR and Loopback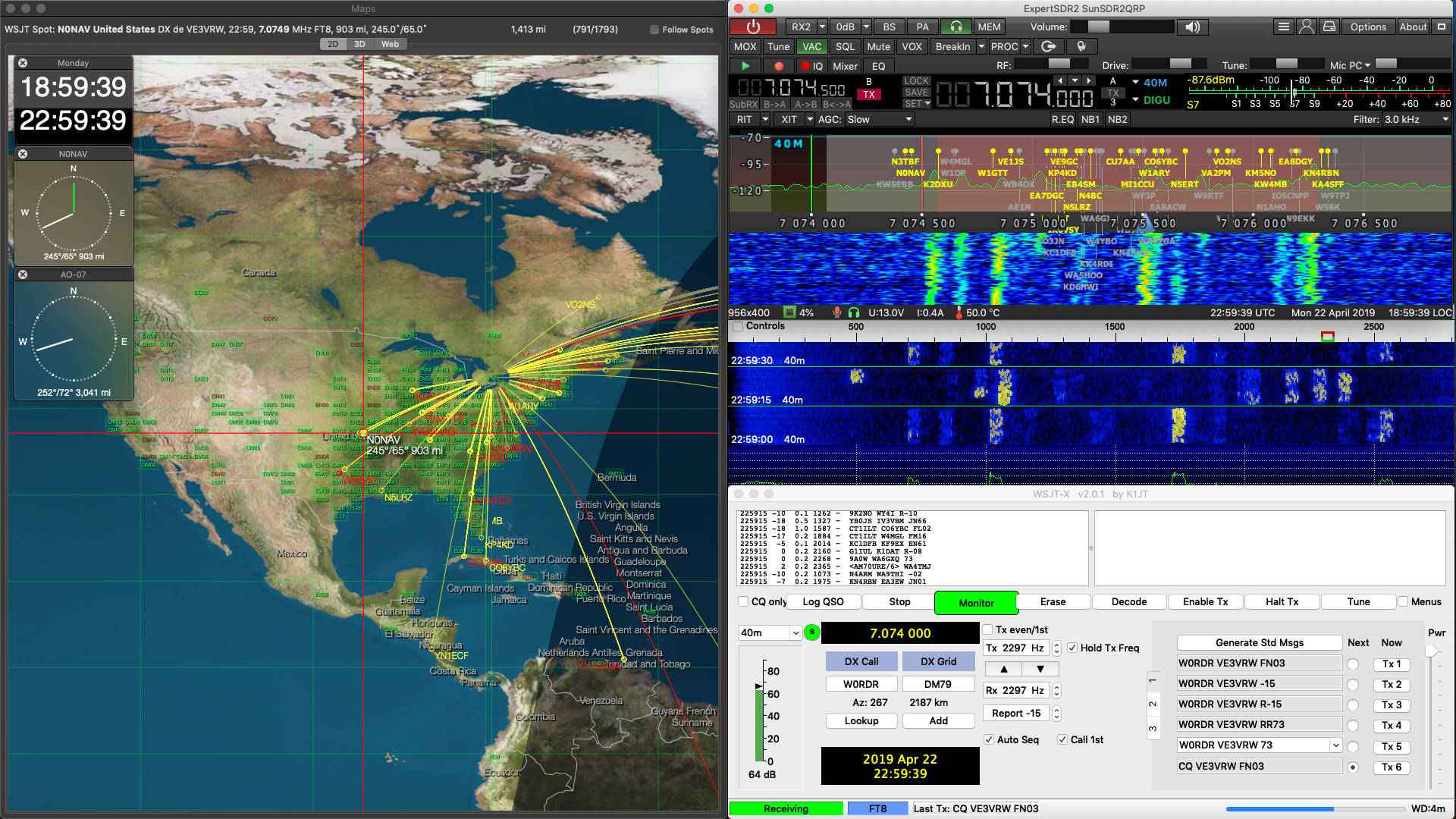 SunSDR - make sure you have VAC enabled in the Options...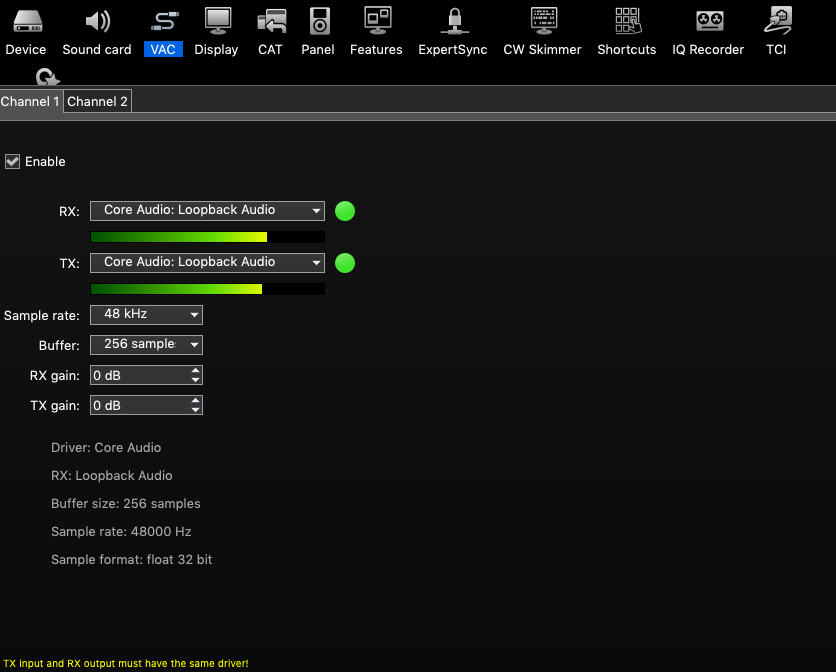 MacLoggerDX Radio prefs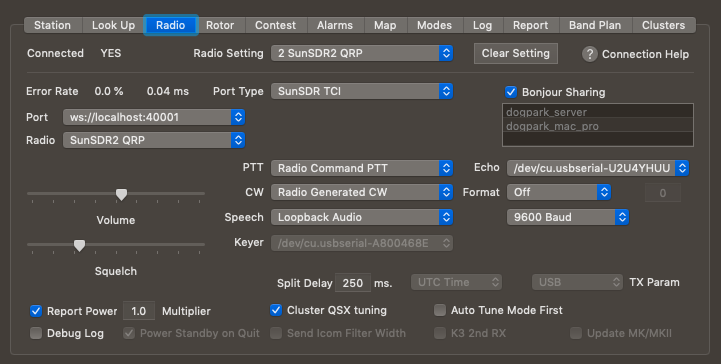 TCI Web Socket URLs
The MacLoggerDX Radio prefs Port popup contains a list of possible TCI Web Socket URLs - the selected URL is used to communicate with the TCI server. The popup is loaded with a plain text file which is downloaded automatically to ~/Documents/MLDX_Logs/data_files/tci_ports.dat

ws://localhost:40001
ws://192.168.2.209:40001
ws://192.168.158.200:40001

The first URL in the list (ws://localhost:40001) will work for any situation where the ExpertSDR2 software is running on the same Mac as MacLoggerDX, TCI is enabled, and the default port (40001) is set in the ExpertSDR2 TCI Options.

Otherwise you will need to use the actual IP address of the MB1 or of the computer running the ExpertSDR2 software.

You can create a new plain text file with TextEdit to contain specific TCI web socket URLs.

If the edited file is placed one level up in ~/Documents/MLDX_Logs/tci_ports.dat that file will take precedence over the default file and the TCI Port popup will be loaded with your web socket URLs instead.

Make sure the MB1 is on the same LAN subnet as your Mac, TCI is enabled and you don't have a firewall preventing connections between your Mac and the MB1.
WSJT-X Radio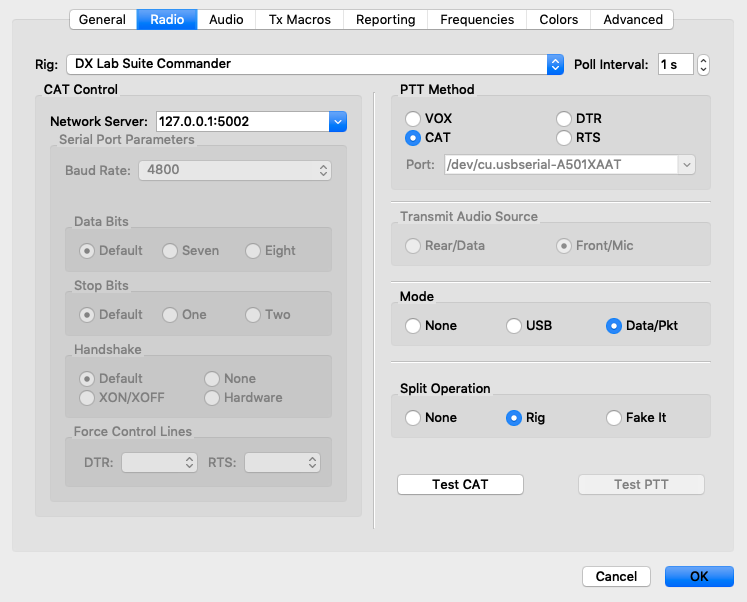 WSJT-X Audio